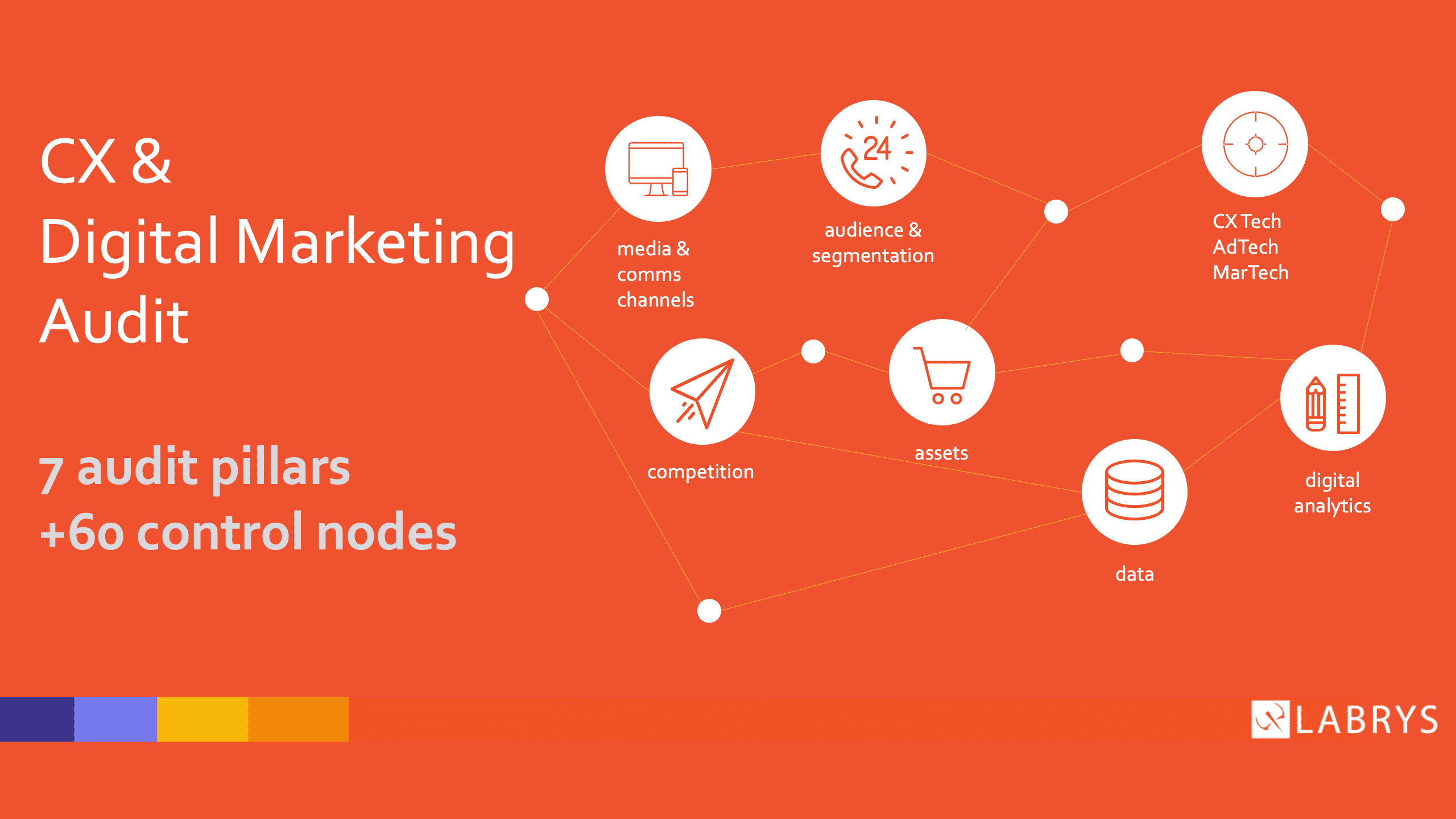 Labrys invites you to a fast & reliable CX & Digital Marketing Audit to score yourself, enabling you in your quest for better!
Customer behavior has just changed in a month and nothing will be the same anymore. Customers tried new services, built up here-to-stay habits and all experience is digital now! Hence, it is time to act & plan on marketing transformation initiatives for all brands!
For a limited time and a very few number of corporations, it will be completely FREE!
Do you think that marketing shall transform, and you must lead it?
Do you feel lonely when you say "marketing", everyone around understands "advertising"?
Are you the leader in your organization to carry everyone on for the "new normal"?
Are you curious if there are some gaps in your almost-perfect ways of doing things?
Can you oversee and control what's going on in different pillars, aka walled gardens of digital advertising and marketing?
Do you have the essential digital assets in place?
Are you low in getting help from technology or do you rely to much on it?
What is the definition of data in your organization?
Can you track the full journey of a customer from being an anonymous visitor to your web site until he/she becomes a customer and tries to get some information from your call center?
With Labrys CX & Digital Marketing Audit, we will assess your Digital Marketing capabilities over 60 check points and 7 audit pillars in order to define any hidden gaps which might be preventing you from getting the best results. Your organization capabilities and strategies will be assessed in below pillars:
Digital Analytics
Technology Investments

CXTech | AdTech | MarTech

Media & Communications Channels
Audience & Segmentation
Digital Assets
Data
Competition
Click here and apply now to receive more information on what is needed to conduct our CX & Digital Marketing Audit that will improve your business exponentially.