2020 was a very challenging and surprising year for all of us. Among all the challenges and uncertainties, companies invested more on digital marketing, customer experience, marketing automation and marketing technologies and boosted up the digital transformation process. During their journey, Labrys Expert Services Team was alongside with companies from all around the world to support their businesses and let them benefit from their investments.
Here is the 2020 summary of Expert Services Team with numbers. We have worked with 15 customers from 3 continents. With the guidance and hands on support provided, our clients managed to save 15% of their digital marketing budget and keep their customers happy by improving customer experience process with utilizing their martech and adtech tools.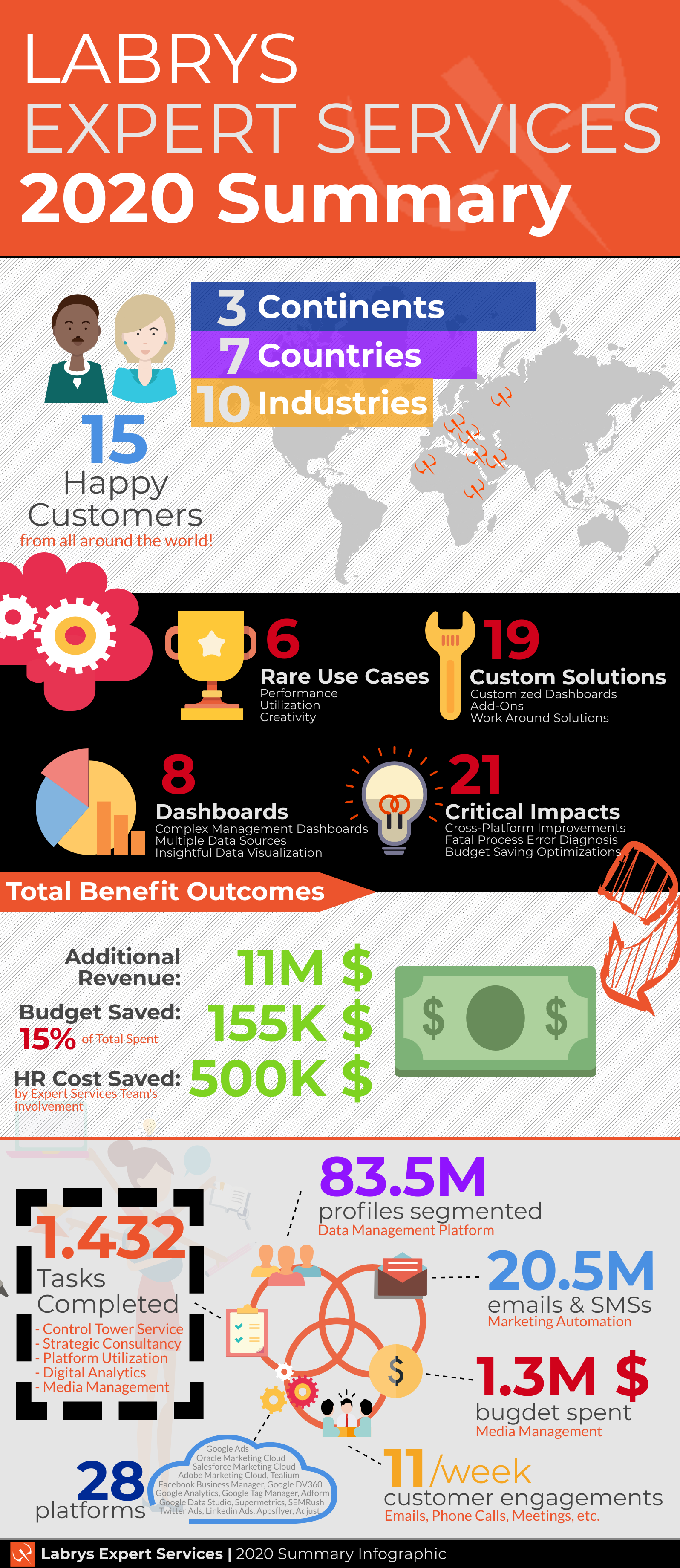 If you would like to learn more about Labrys Expert Services Team and its services in detail, fill the form below and let's talk.